If you have a concern about your oral health, we can help.
Let us worry about your teeth so you can live your best life.
Restorative dentistry refers to any dental treatment that focuses on restoring ideal oral function, stopping damage before it impacts other aspects of your mouth and jaw, and correcting concerns that impact your oral health. Primarily, this refers to procedures that replace damaged or missing teeth and repair damage before it becomes a greater risk to your overall well-being.
Recent advancements in technology have radically transformed the options available to patients looking at restorative dental treatments. New techniques enable us to reduce discomfort and improve efficiency, not to mention create restorations that look identical to natural teeth. Our team is constantly participating in continuing education and staying on top of the latest approaches so we can provide every patient the absolute best treatment options to suit their lifestyle and needs.
You may need restorative dentistry as a result of a traumatic injury or because of regular enamel wear and tear. Regardless of the reason, rest assured that the team at King Dental has the technical skills, experience, and compassionate attitudes needed to get your smile back by restoring your oral health.
Restorative dentistry can change your life by
Restoring your
oral health
Eliminating your discomfort
Improving your
smile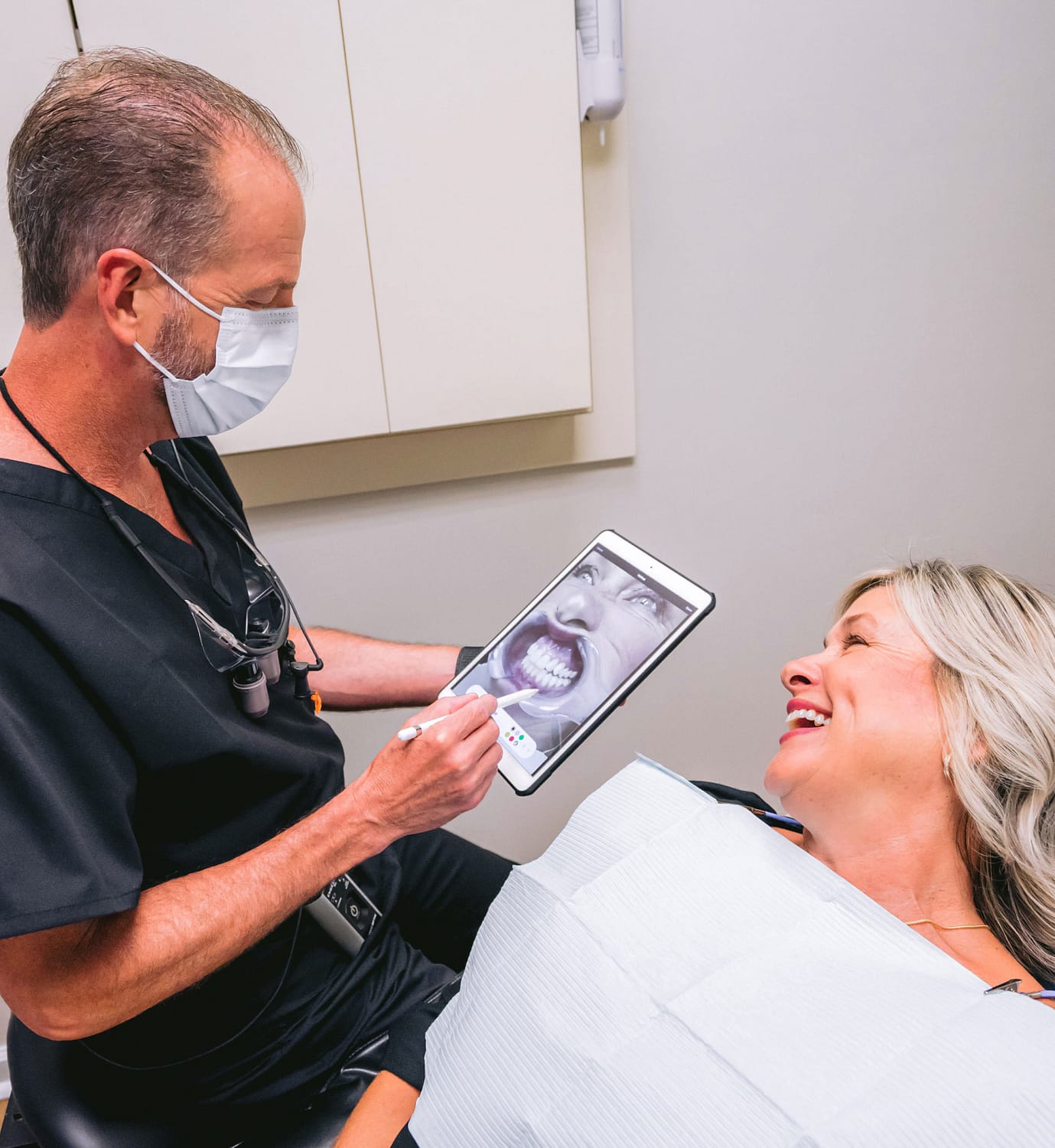 A missing tooth can threaten your oral health.
Dental implants provide a strong, secure replacement to preserve your mouth's structure.
While it may be tempting to leave your missing tooth as is, doing so carries a risk for your long-term oral health by weakening your overall jaw structure, impacting your chewing habits and speech, and more. For patients with missing teeth, dental implants can be a great alternative to a traditional bridge or partial denture.
With a dental implant, the dentist anchors a titanium alloy implant into the jawbone, leaving the surrounding teeth untouched. This material is strong, lightweight, and safe. The implant works as a replacement for the missing tooth's roots, providing a strong foundation for the final restoration created specifically to fit your mouth. There are many benefits to dental implants: An implant can help patients avoid bone loss and gum recession, restore proper chewing to improve overall diet and health, improve speech and comfort, and promote long-term facial integrity. With good oral hygiene, a dental implant can support a patient's health for a lifetime.
We know dental treatments can be costly. That's why at King Dental, we waive the dental implant consultation fee for anyone who is deemed a candidate for, agrees to, and then begins treatment at our office. If you're missing a tooth, we invite you to join us for a consultation so we can discuss your options and explain the implant process in greater detail.
You don't have to settle for gaps between your teeth.
Dental bridges can revitalize your smile.
If you have multiple teeth missing but decide against dental implants (or aren't a candidate for them), your dentist may recommend a bridge. Like the name implies, a bridge fills the gap between two teeth. False teeth, customized to fit the shape and structure of your mouth, are held in place by dental crowns cemented over the teeth on each side.
A dental bridge has many benefits that go far beyond visual appeal. A bridge will help restore your ability to chew properly and evenly and support improved speech and pronunciation. It will also help you maintain your jaw structure, bite alignment, and overall oral health by preventing remaining teeth from shifting
Years ago, options were limited when it came to materials used in bridges; however, recent technological advancements now offer patients ample choices to suit their financial and aesthetic needs. Different options may also be more appropriate depending on the specific circumstances of your situation. At King Dental, we offer gold, ceramic, and porcelain-fused-to-metal (PFM) bridges. Gold crowns are often used for teeth toward the back of the mouth. They are highly durable and have the potential to last upward of 20 years. All-ceramic bridges are also a great option. These are made with a reinforced ceramic structure, can be healthier for your gums, and appear virtually identical to natural teeth. PFM bridges consist of cast metal crowns covered with porcelain. This type of bridge is both durable and aesthetically pleasing, and it can last for up to 15 years.
At King Dental, our expert team will meet with you to discuss your options based on your unique circumstances and work with you to develop a treatment plan that fits your needs.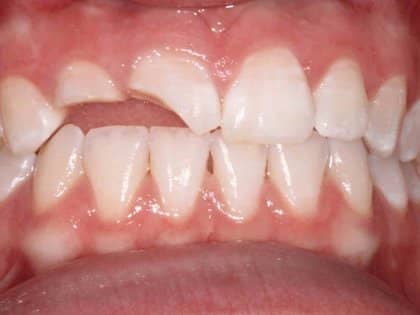 Great dental care is useless if no one can afford it.
At King Dental, accessibility is one of our core values. We know that health care costs can be expensive, and we'll do everything we can to help. Our office accepts all forms of insurance, most credit cards, and CareCredit. We also offer in-house payment plans. If finances are a concern, get in touch with us today, and we can walk you through your options.