How To Conquer Dental Anxiety and Get the Dental Treatment You Need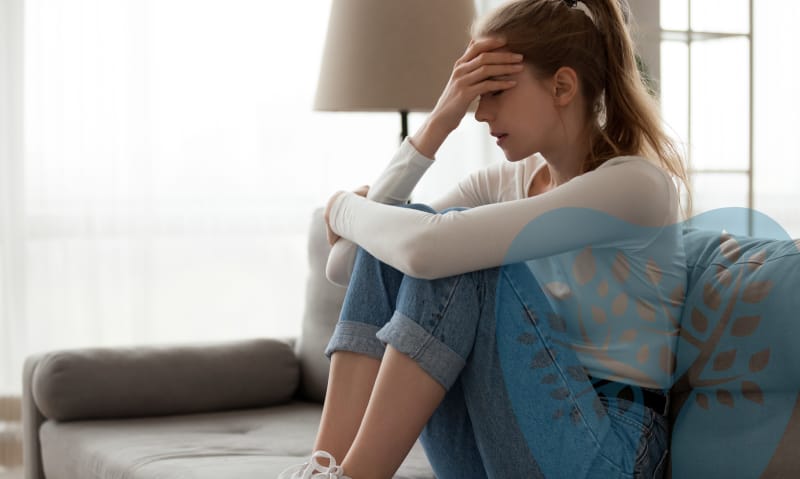 What you should know about dental anxiety.
Dental anxiety is genuine and more prevalent than many realize, affecting about 36% of the population. And unfortunately, many people forego their visits to the dentist because of their fears. Doing so puts them at greater risk of tooth decay, gum disease, and other health issues. But with modern technology, your family dentist near Virginia Beach can help you relax and feel more comfortable in the dental chair. 
Patients with dental anxiety often worry about the pain and discomfort they might face while at the dentist. They worry about whether they have cavities and if the dentist will need to use a drill, and even about those sometimes uncomfortable films they put in your mouth to take an X-ray. Dentophobia takes dental anxiety up a notch and is the name given to the condition held for people with an extreme fear of the dentist.
Here are some of the classic signs and symptoms of dental anxiety:
Inability to sleep the night before a dental appointment
Feeling sad or teary-eyed before, after, or even during an appointment
Flushed cheeks and elevated blood pressure
Fast heartbeat
Sweaty forehead and hands, despite the room being a comfortable temperature
Easy to anger or feel irritated
Fainting or dizziness
Missing dental appointments, not scheduling them in the first place, or canceling them last minute
How do you conquer dental anxiety and dentophobia?
Not getting a professional dental cleaning and oral evaluation every six months can seriously harm your oral and overall health. Here are some things you can do to make your next trip to the dentist easier.
Tell us about your anxiety and fears.
Speaking up is one of the best things you can do regarding your dental anxiety. Don't suffer in silence. Let us know if you have any specific needs, and we'll do everything we can to accommodate you. Having an open communication stream with your dentist can go a long way toward making your appointment much more comfortable.
Feel free to tell us during your appointment if you need a break. And if you are feeling pain or discomfort during a filling or crown procedure, let us know if you need more anaesthetic.
Choose a dentist that you feel comfortable visiting.
There are plenty of dentists to choose from, but that doesn't mean they're all the same. Be sure to find a dentist who listens to you, gives you the time you need, and answers your questions satisfactorily. And at your first appointment, or during a phone call to the clinic, ask about dental technology, such as digital impressions that provide faster results, greater accuracy, and a more comfortable overall experience. 
Practice coping skills to alleviate dental anxiety.
Patients of any age can experience dental anxiety, but there are various ways to manage it and alleviate your apprehension, enabling you to return to the dental office confidently. Here are some coping skills to try the next time you visit your family dentist near Virginia Beach.
Schedule your dental appointment in the morning when the dental office is less crowded, the absence of excessive noise can ease your dental anxiety.
Bring noise-canceling headphones or earbuds with your favorite music to relax your mind and soothe your nerves.
Ask a supportive friend or loved one to come to your appointment, providing comfort and reassurance when you need it the most.
Try practicing deep breathing exercises or meditation techniques to reduce anxiety and promote relaxation, empowering you to face your dental fears positively.
Celebrate your success.
Once you make it through your dental visit with ease, take the time to celebrate your success. Enjoy a little retail therapy after your appointment, go out to dinner with a friend, or kick your feet up on the couch and enjoy a glass of wine at the end of the day. Allow yourself to acknowledge your accomplishment and feel great about it.
Ask us about our sedation dentistry options.
In extreme cases, particularly if you are prone to dentophobia, you might need a little extra help to relax at the dentist's office. Sedation dentistry involves administering medication to patients to help them feel calm and relaxed during dental procedures. While it's often called "sleep dentistry," that's not entirely accurate, as patients are typically awake during the procedure, except in cases where general anesthesia is used.
At King Dental, we strive to ensure every patient feels comfortable and at ease during their dental appointments. We recognize that past negative experiences may have caused apprehension, and we want to ensure this doesn't prevent you from receiving the necessary treatment. For many of our services, we offer IV sedation, which can be administered quickly and allows patients to sleep peacefully during their procedures.
We also offer oral conscious sedation, which involves medication administration to help patients relax and feel at ease during the treatment. In this case, you remain aware and can respond to commands throughout the procedure. The medication is usually taken orally, making you feel more relaxed and less anxious.
King Dental is your ally in easing your dental anxiety.
Don't let your dental anxiety keep you from the dentist. At King Dental in Virginia Beach, we'll do whatever it takes to help you feel more comfortable. Your oral health and comfort are our priority. Contact us to request an appointment today for your next dental cleaning and be sure to let us know about your dental anxiety in advance. We're here to help.