9 Facts About the Dental Implant Placement Process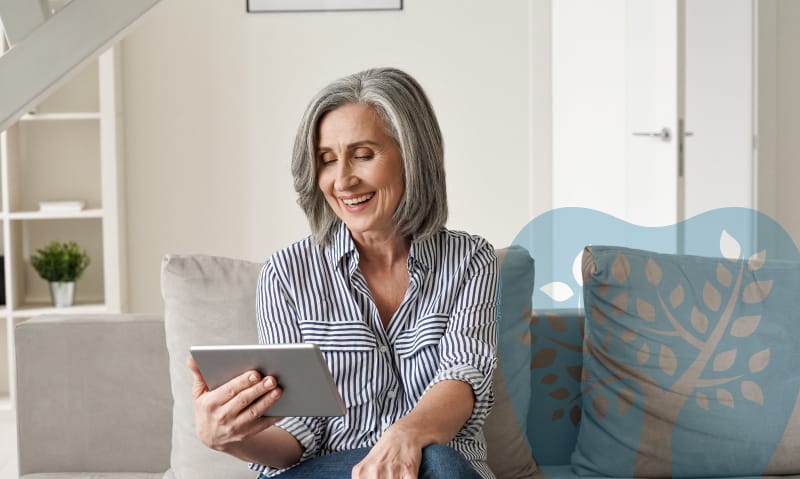 The Dental Implant Option
A dental implant is a tooth replacement option that involves inserting artificial tooth roots into the jawbone. These titanium screws bond with your jawbone, allowing your dentist to place artificial teeth called crowns.
Tooth implant surgery may be an option if you have one or more missing teeth. Replacement teeth act, look, and feel like natural teeth.
You should know a few essential details about dental implant placement if you're considering dental implants in Virginia Beach.
Who Is a Candidate for Dental Implants?
The ideal candidate for a dental implant is someone who is interested in replacing their missing teeth and possesses the following:
Healthy gums
Sufficient bone density
Good oral health
Not a tobacco user
Minimal clenching and grinding
Even if your oral health isn't the best, your dentist may be willing to work with you. You may need additional treatment before implant placement, though, such as gum or bone grafting. A dental implant candidate must be willing to undergo invasive dental surgery.
How Long Is the Tooth Implant Procedure?
Every implant procedure varies between patients. Each case has different requirements for treatment, including the number of appointments and healing time. Your dentist will likely begin with a CBCT scan to help determine which procedures will create the most successful results with your implant.
Some patients require multiple or single tooth extraction. Occasionally, the dentist can provide immediate placement implants. But if there is an existing infection, it must be treated first.
After the implant is placed, your mouth must heal for two to four months before you get your final restoration. Some dentists use platelet-rich plasma (PRP) to help speed the healing of your bone and tissue.
What Is the Dental Implant Placement Procedure?
The tooth implant procedure is an outpatient treatment. The metal implant is a post made from titanium that fuses to your jawbone. This post recreates the root of a tooth and permits your dentist to secure replacement teeth.
Placing dental implants requires multiple appointments, beginning with a consultation. Subsequent appointments are necessary for implant placement and attaching the new teeth.
What You Should Know About the Process
The decision to invest in dental implants can be life-changing. There's a lot of information you can use to help the process go smoothly.
1. Pre-op Lifestyle Changes
Before scheduling your implant procedure, your dentist may require a few lifestyle changes. If you smoke, they may advise you to quit because it reduces the chances of success of the dental implant by delaying the healing process.
2. Location
Most dental implant procedures are completed at the dental office. Your treating dentist will have extensive training in implant placement, oral surgery, and restorative dentistry.
3. Food and Drink
During the procedure, you'll receive a local anesthetic. You can eat a light meal before the appointment. However, if you are receiving IV sedation, you'll be advised not to eat anything after midnight the night before the surgery.
4. Medications
You may receive a prescription for antibiotics and be instructed to take them a few days before surgery. The dentist may also have you use an antibacterial mouthwash called chlorhexidine.
5. Recovering From Dental Implant Surgery
You may feel groggy for a few hours when you wake from IV sedation. Before your procedure, you must arrange for someone to drive you home. You may experience the following after your implant placement:
Swelling
Minor bleeding
Pain
Your dentist may recommend a soft diet, cold foods, and warm soup during recovery. Over-the-counter medications like ibuprofen are suitable to help manage the pain. Make sure to follow your post-op instructions to prevent infection or implant failure.
6. Integration Period
Before the second phase of the implant process proceeds, your implant must fuse with the bone. This process is called osseointegration. Denture patients or those receiving a bridge may wear temporary restorations during this healing period.
7. Care Moving Forward
Home care for dental implants is the same as for your natural teeth. You can keep them healthy by brushing twice daily, flossing, and maintaining routine follow-up appointments. Although dental implants won't decay, they are susceptible to periodontal disease, making it essential to practice good oral health care.
8. Risks Factors for Implants
Like any surgical procedure, there are risks of dental implant placement. Those risks include:
Infection
Nerve damage
Implant failure
Implant fracture
Improper implant placement
Sinus damage
Before you commit to dental implant placement, discuss all the risks associated with this surgical procedure with your dentist.
9. High Success Rates
Dental implants are a highly successful treatment option. Various studies have found that they are over 98% successful! Of course, this depends on many factors, such as your health.
Dental Implants in Virginia Beach
If you're interested in dental implants and high-quality dental care, contact King Dental. We're experienced dental professionals who treat our patients with compassion and empathy. Call us today to learn more, and schedule your consultation with Dr. King.